Go to Shop
Etihad
Etihad Airways is based at Abu Dhabi International Airport, where you'll be able to fly straight or wait in the luxurious Etihad lounge for your connection. With many flights going across Europe, the Middle East, Africa, and Asia daily, you'll get where you need to fly, and often for less! Economy class tickets are often very affordable.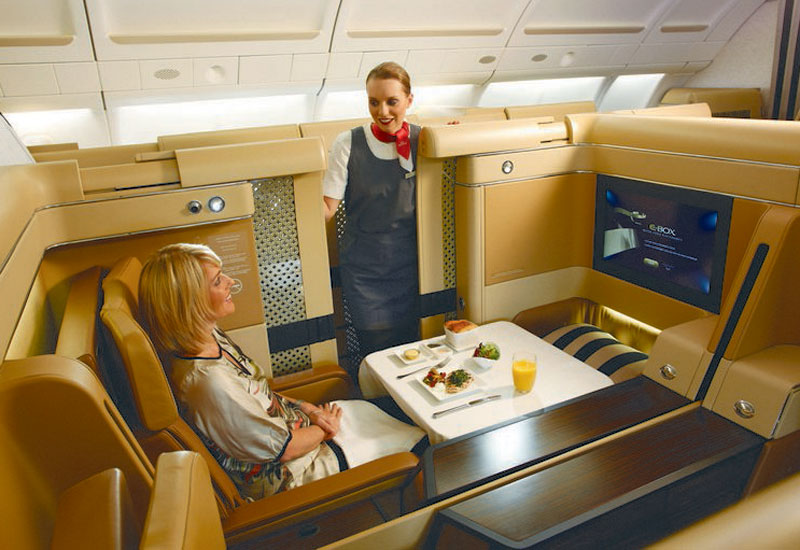 Etihad Airways is the national airline of the United Arab Emirates. It flies to destinations in the Middle East, Africa, Europe, Asia, Australia and the Americas. With our Etihad special offers and promotion codes you can ensure that your flight is the best value whether you're travelling for business or for a holiday. Fly from UAE to Saudi Arabia, India to Bangkok, Dubai to Manila, Bahrain to Australia and everywhere in between!
You can also book vacation packages on the Etihad Airways website, which can include flights plus hotels, car rentals, and more. What's more, the staff at Etihad wants you to get the most out of your travel experience and to do so stylishly and comfortably. That's why Etihad goes the extra distance to provide useful services before you even know you need them.
Etihad Airways promise you the best price and you would not get it anywhere else but on its website. The airline would refund you the difference if you have found lower fare
State of the Art Lounges & Onboard Services
Trained staff equipped with information is eager to make you frequent flyer of Etihad. Personal care for every passenger and extra legroom seating make your air traveling experience a soothing memory. Sate of the art lounge facilities are for business and first class passengers at all destinations it flies from.