Go to Shop
LightIn The Box us
Light In The Box is a global online retail company that delivers products directly to consumers around the world. Founded in 2007, Light In The Box has offered customers a convenient way to shop for a wide selection of lifestyle products at attractive prices through www.lightinthebox.com, www.miniinthebox.com, and other websites, which are available in multiple major languages including English, French, Dutch, Italian, German, Korean, Japanese and Chinese. Light In The Box offers products in the three core categories of apparel, small accessories and gadgets and home and garden.
Their full list of categories include wedding and events, home and garden, fashion and clothing, jewelry and watches, consumer electronics, phone and tablets, health and beauty, shoes, toys and hobbies, sports and outdoors, Apple accessories and flash sales. Light In The Box's innovative data-driven business model allows itself to offer customized products, such as wedding dress and evening dress, at scale for optimal marketing, merchandising and fulfillment. Was there something in Korean fashion you were eyeing but were unable to get it simply because you don't live there and they won's ship to you? No problem. Shop across fashions and styles from countries around the world and have their products sent directly to your home. It's as easy as that. Be sure to get great additional savings, discounts and deals on your next purchase or order by taking advantage of Light in the Box special promotions and exclusive offers. Past deals have included savings of $20 on orders over $100 and up to 55% discounts on select items like hot selling cell phones.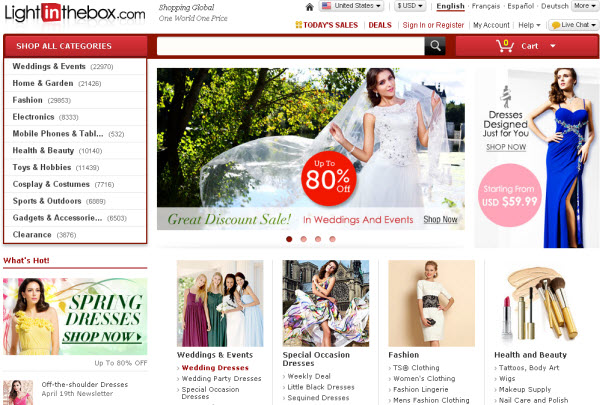 About moveoo.com
Read user reviews and compare prices on computers, hotels, clothes, furniture and much more online. Search for products of interest, and compare millions of prices from trusted online stores worldwide directly from your browser.
Our system update continuous new products and prices from online shops in your country. You can Compare alphabetically, high to low or low to high prices.

Save time and money by comparing prices on Moveoo.com!